Landscape Maintenance Program
LCS Landscaping of Williamsburg Virginia offers a Complete landscape maintenance program allows you to enjoy the beauty of your landscape and yard without having to worry with the hassle of maintaining it. We provide all the tools, equipment, materials and staff to keep your yard looking it's best at reasonable monthly rates. Call (757)522-9570 for your free estimate.  LCS also works with Property Managers and Home Owners associations to keep the properties in outstanding shape.
Organic Based Lawn Treatment Program 

Mowing, Trimming, Edging 

Aeration

Over Seeding

Leaf Removal

Mulch

Shrub Pruning

Spring and Fall Cleanup Programs
Contact Us for an Estimate
We have people standing by to answer your questions or provide a free estimate!
Comments or questions are welcome.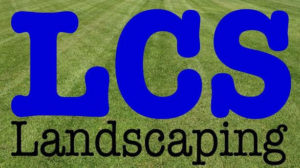 The key to finding LCS Landscaping; Mowing, Leaf Removal, landscaping Maintenance Program, Turf Management with NaturaLawn, fall cleanup, landscape program for Property Managers, serving Surry, Williamsburg, James City County, Yorktown, Newport News, Hampton, Smithfield, Gloucester, New Kent, Charles City and surrounding areas.